The place every
English learner
should be 
LM Club is an online English speaking community for B1+ people.
Join us for weekly live speaking sessions, lessons and resources.
Become a member
You are never alone while learning English. LM Club is a wonderful group that supports each other in this journey.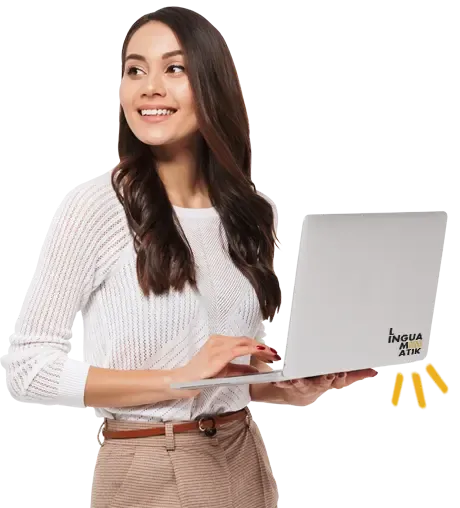 What is waiting for you in LM Club?
This membership is for me:
I have basic English knowledge. My level is around B1 or above.

I am good at English, but I need to practice.

I want to improve my English. I don't know where to start.

I want to consult someone about topics I don't understand.

I want to make friends to practice with.

I don't know which resources to use.
This membership is not for me:
LM CLUB

 will take you from intermediate to advanced.
Weekly Speaking Sessions
Every week, you will be able to practice English one-on-one with a member in online groups along with mentors
Members-Only-Content
You will have unlimited access to all the specially prepared content exclusive to LM Club members throughout your membership.
Live Events and Lessons
All you have to do is make a reservation with one click to access special events and training for LM Club members!
Language Lovers Community
By meeting other language lovers, you will make new friends, learn new things from each other and never feel alone.
Mentors Support
Our mentors who will guide you at LM Club will always help you with any questions you may have.
Materials
You will be able to access regular content prepared only for Lm Club members and also request resources.
Frequently Asked Questions
Where are live speaking practices held? How do I join?
I purchased the membership. But I realized it wasn't for me. Can I get a refund?
Are there one-on-one private lessons at LM Club?
What is the age range to join LM Club?
My hands and feet were shaking during the speaking session on the first day. After the third session, I forgot that I even spoke English and became very confident in conversation. I seriously can't believe this progress.
I thought a lot before joining. There were question marks in my mind. After the first live meeting, I said I'm glad I came. What a warm and motivating environment this is. I'm glad I met you.
Firstly, thank you for establishing LM CLUB. How well do you really understand us? Our fears, our feelings... Thanks to you, I am more self-confident every day. I'm glad to have you.